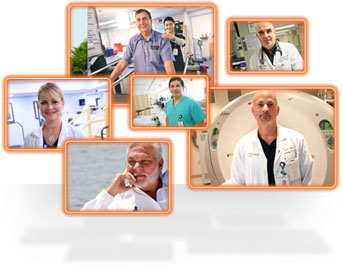 Welcome to
Coral Gables Hospitals
Coral Gables Hospital is a 245-bed acute care hospital serving the residents of South Dade County, as well as the Caribbean and Latin American populations. We offer a wide range of treatments, from emergency care to diagnostic imaging. We're a community hospital with a long history of serving our neighbors when they're sick or injured.
Patients choose Coral Gables for a number of reasons, and one of those is our commitment to them from the moment they walk through our doors right up through their journey through rehabilitation. It's that focus on rehab, on bridging the gap between successful procedure and ready for daily life, which leaves a positive impression on our patients.
Our staff prides itself on serving our patients and their families with a warm and friendly attitude and unwavering commitment to provide quality care.