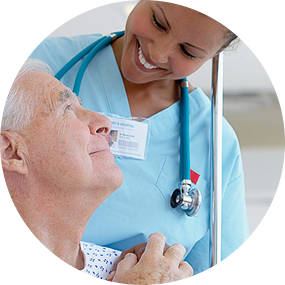 Our Unique
Experience
Exceptional care right here in the community
Desert Regional is committed to the communities throughout the Coachella Valley. We have worked hard with our community partners to increase access to primary care medicine and have supported community efforts to make the valley an even better place to live, work and visit.
Because Desert Regional has invested in some of the most advanced healthcare technology, you don't have to leave the valley to receive innovative care. We are home to the Coachella Valley's only robotic system for the treatment of atrial fibrillation and other rhythm disorders. Leveraging these treatments, you could reduce or eliminate the need for lifelong medications. We also continue to grow as a regional referral center for the treatment of stroke and neurological conditions.
Partnering with the community's finest
Our community partners include the Desert Healthcare District, Borrego Health, Clincas de Salud del Pueblo and others. Together, we host events and provide individual counseling for local residents exploring their health insurance options.
We also provide primary care in partnership with the UC Riverside School of Medicine and First Choice Physician Partners. This includes a UC Riverside Health Family Medicine Center, as well as primary care practices in La Quinta, Rancho Mirage and Palm Springs.