RN, PCA and Patient Observer Hiring Events
The care for our patients; from the ED to the ICU or medical/surgical units; through to discharge --- takes an entire team of nurses and nursing support staff across various disciplines. At our October Hiring Events, we welcome all specialties and disciplines of RNs, and patient care support positions, including Surgical Techs.
HERE is the place to take the next step in your nursing or patient care support career!
Care for patients with complex, specialized and rare diagnoses

Be there for patients and families when they are most vulnerable

Have opportunities to specialize and grow professionally within one healthcare system

Support and/or lead research to improve the health and well-being of patients in our care

Work alongside top clinicians representing virtually every specialty in a cross-disciplinary team

Be in a shared governance through hospital-based professional nurse councils

Grow your career in a system with specialty and community hospitals:

DMC Children's Hospital of Michigan

DMC Detroit Receiving Hospital

DMC Heart Hospital

DMC Harper University Hospital

DMC Huron Valley-Sinai Hospital

DMC Hutzel Women's Hospital

DMC Rehabilitation Institute of Michigan

DMC Sinai-Grace Hospital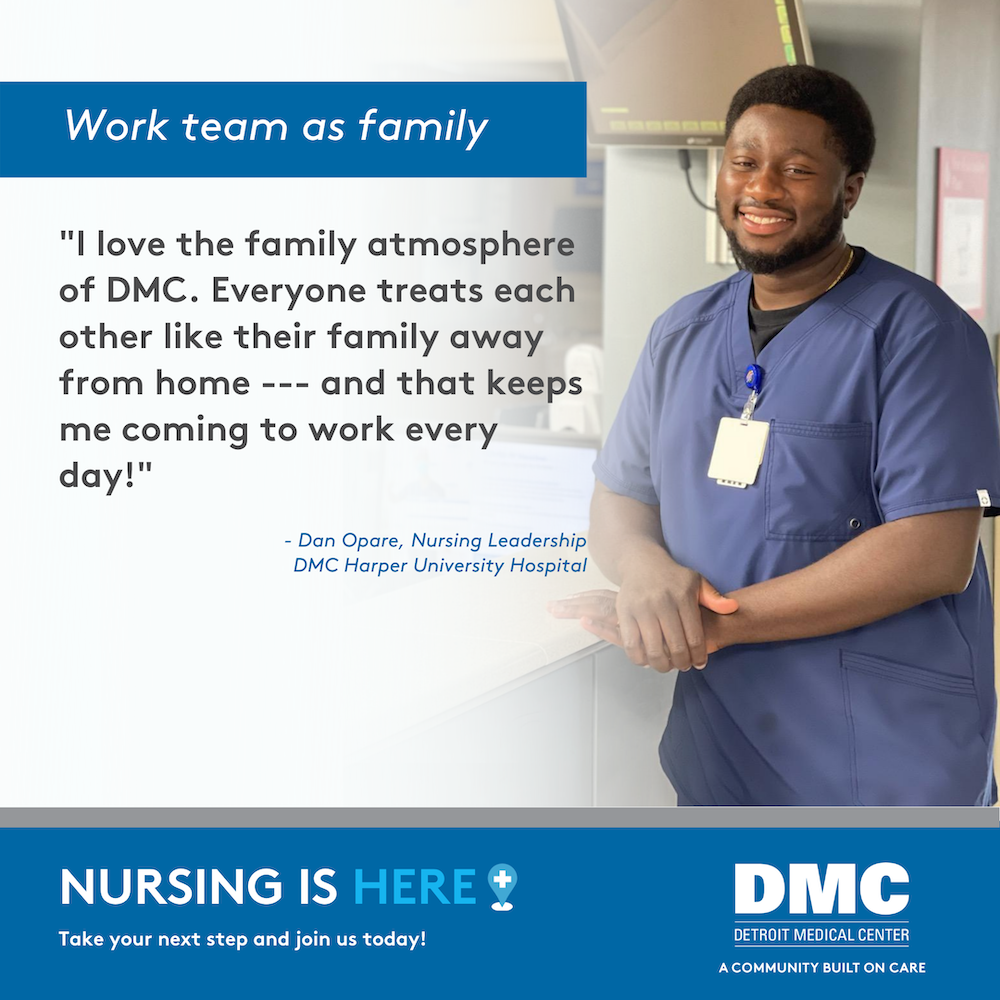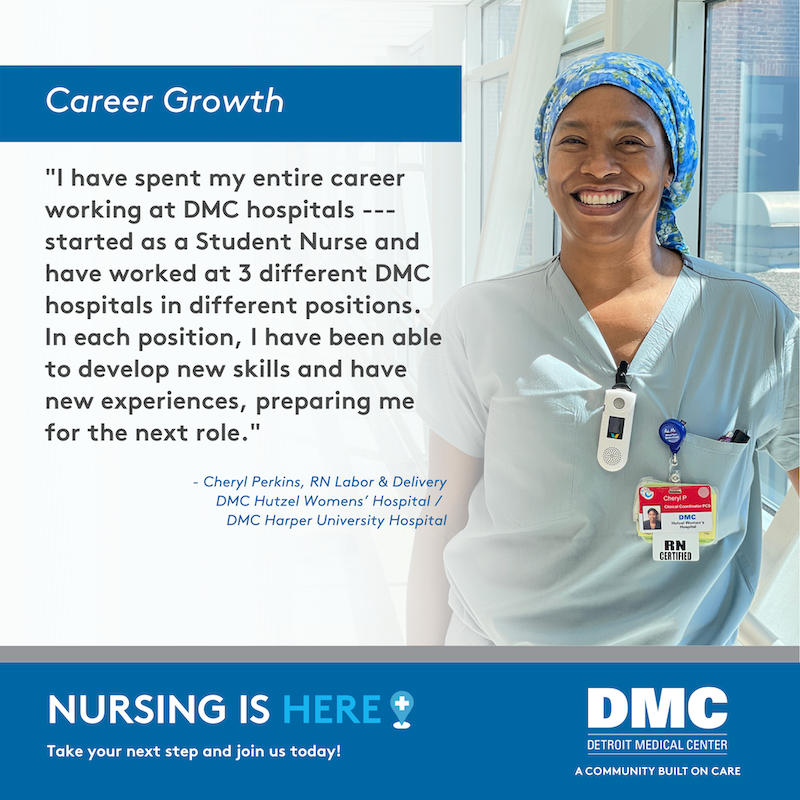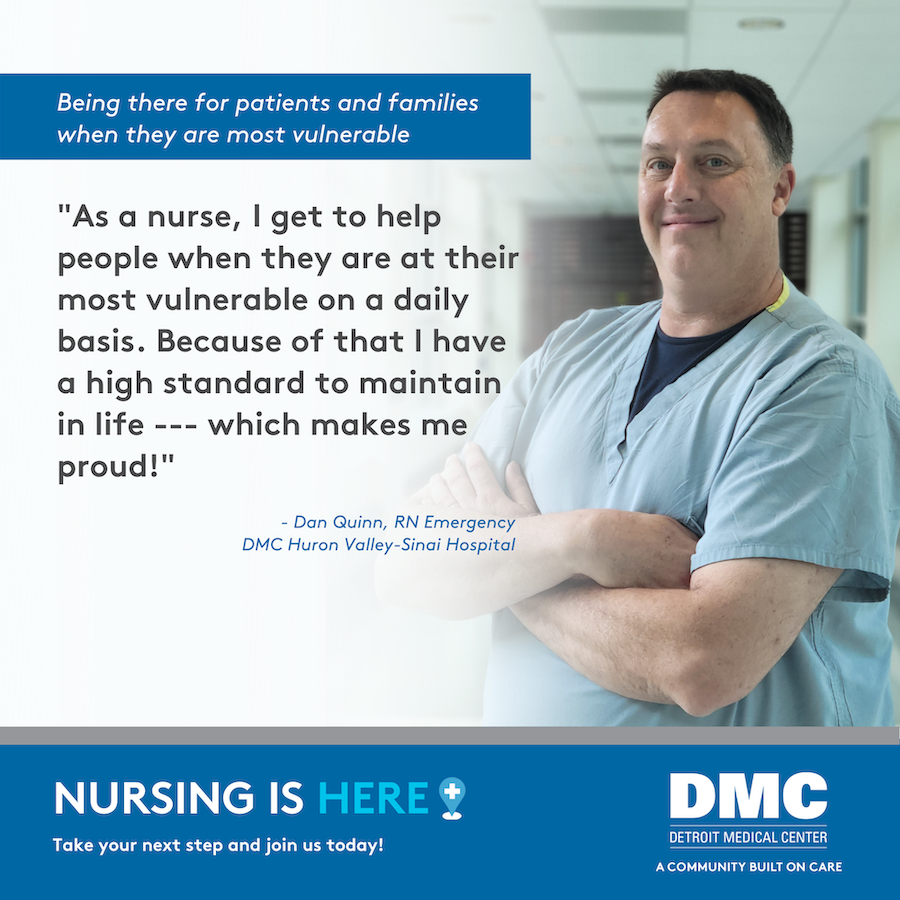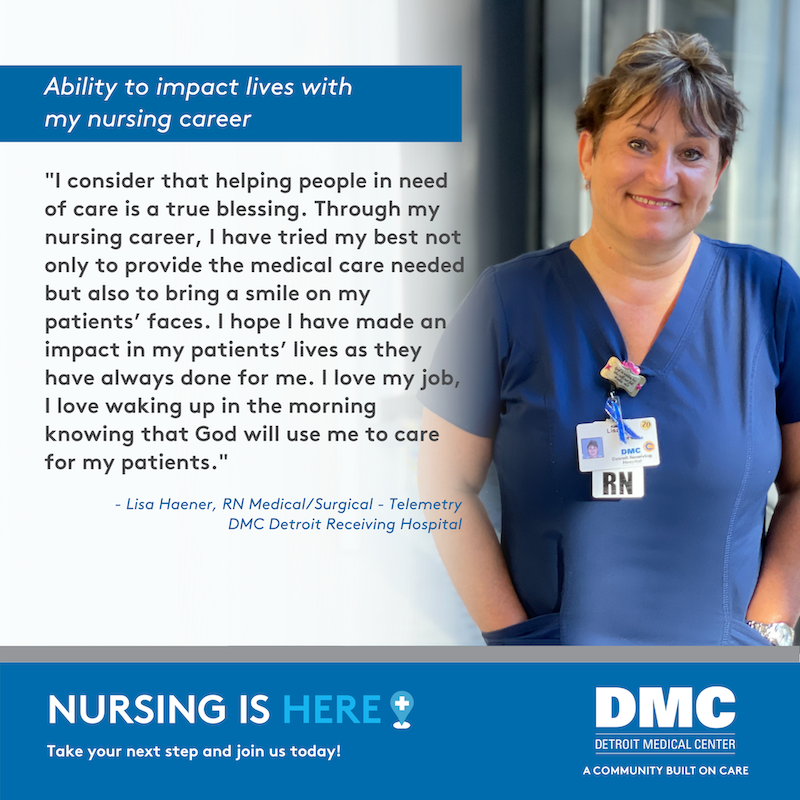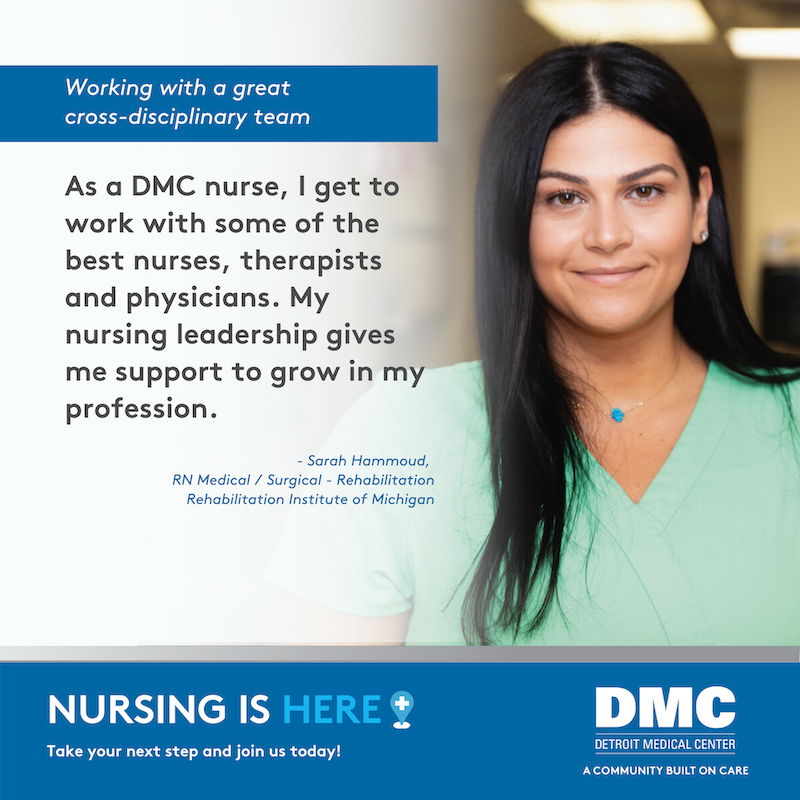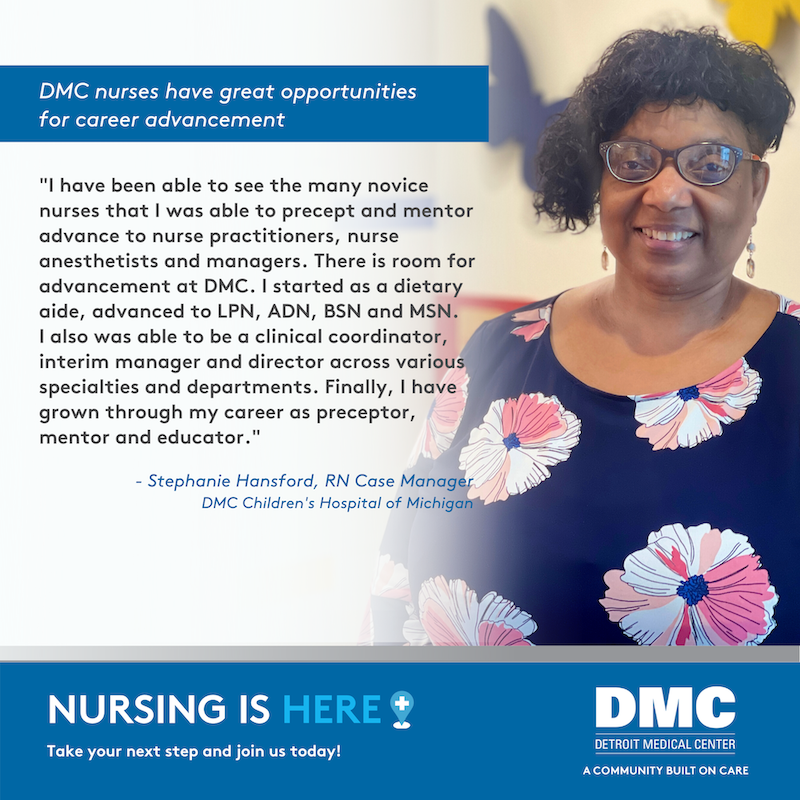 Register Today!
Registration is recommended but not required. Walk-ins are welcome!

Hiring leaders will be available to interview and share their vision with you. Make sure to bring your resume to the event.

For inquiries, you may reach out to Recruitment Manager Janet Hash at 313/578-2368.
Event Details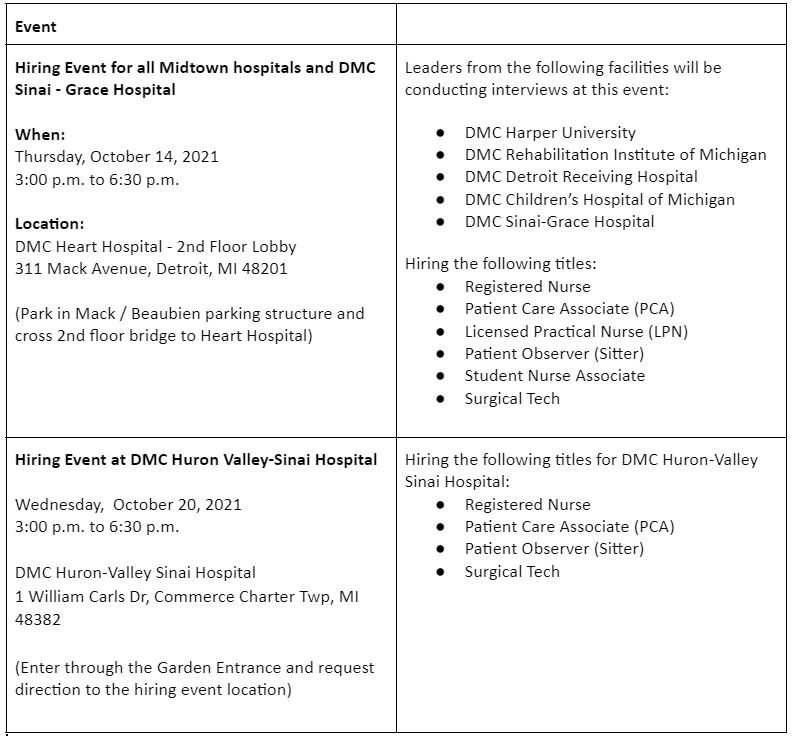 Register below to RSVP. We can't wait to meet you!