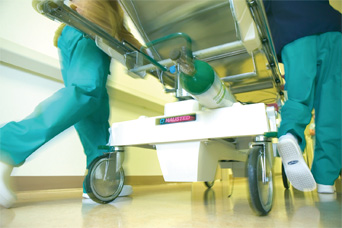 A big hospital with a
human touch
Florida Medical Center is a 459-bed acute care medical-surgical facility in Ft. Lauderdale. We are an accredited Chest Pain Center that specializes in cardiovascular care. We are also a Comprehensive Stroke Center. In addition, we offer weight loss surgeries, orthopedic care and women's services, among many other services.
With industry-leading experts, cutting-edge medical technology and career development programs, you have great advancement opportunities in a dynamic workplace.
For our employees, this is more than a job—it's a family. And like a family, we care about your future. That's why we offer programs to help you improve your skills and open up new responsibilities. And because Florida Medical Center is part of Tenet Healthcare, you're connected to a nationwide healthcare network that offers employee discounts, continuing education and leadership training programs.