Unit Clerk Rotating Shift Contingent
Job ID: 2205027678 Date posted: 08/01/2022 Facility: DMC Sinai-Grace Hospital
Job Details
DMC Sinai-Grace Hospital is DMC's largest hospital, offering a comprehensive heart center, cancer care, gerontology, emergency medicine, obstetrics/gynecology and cosmetic services. Sinai-Grace's joint replacement program features a revolutionary minimally invasive knee and hip replacement surgery that attracts patients from all over the country. Sinai-Grace operates more than 21 outpatient care sites and ambulatory surgery centers throughout Wayne and Oakland Counties and is one of 10 hospitals in the nation to be awarded a Robert Wood Johnson Foundation grant to help set the standards of cardiac care for hospitals and physicians throughout the nation.
Job Description:
Under direct supervision, and according to established policies and procedures, performs a variety of clerical, reception, logistical, customer service and sitter duties for assigned patient care service or nursing unit. Operates on-line computer terminal to transcribe orders and enter/retrieve/correct patient information. As required by patient population, reviews patient telemetry monitors. May perform other duties in support of unit which may be included below as well as other duties which may not be listed.
GENERAL DUTIES:
1. Unit Maintenance and Clerical Support-a. Manages paper medical record processes (assembly, thinning, disposition with patient movement through clinical areas), forwards to HIM at discharge in appropriate format. b. Performs general straightening and organization of patient care environment (nursing station, conference rooms, bulletin boards, visitor areas, and so forth.) c. Orders stock and maintains inventory of supplies (office and patient care). d. Has knowledge of most current downtime policy and performs downtime processes as delegated. Makes available the appropriate forms needed during IS system downtimes, ensures those forms are labeled and placed into the paper medical record; prepares downtime requisitions as required; notifies consults verbally or via phone; communicates other orders to appropriate departments as needed. e. Maintains unit log requisition and equipment books. f. Files and stores records as delegated. g. Picks up and returns equipment/supplies from other units, as requested. h. Enters all work order requests into Tool Time. Reports to next shift any outstanding requests. i. Replaces toner and paper in printer and fax as needed. j. Enters CIS requests as directed. Orders and maintains par level of unit/office supplies as directed. k. Collects and records data (clinical and non clinical, such as Core Measures, Restraints, PI, audits and so forth). l. Prepares and copies paper chart as directed for discharge or transfer. m. Verifies unit census as directed (LINK) and discharges patients from LINK when appropriate. n. Performs errands to and from various areas such as blood bank, CSP, Lab, Dietary and so forth.
2. Technology Maintenance- a. Reboots designated programs, such as Wireless on Wheels (WOWs). b. Counts/ensures security of hardware/devices. c. Charges wireless phones, handheld devices and Wireless on Wheels devices. d. Reboots PCLA and checks for current information. e. Reboots PCs on unit. f. Manages Telemetry equipment as directed by accounting for presence or absence of equipment through unit specific activities such as counting units and logging counts. g. Notifies appropriate clinical personnel of telemetry alarms as directed and according to unit protocol. h. Ensures office equipment is in working order. i. Opens help desk tickets and enters Tool Time request.
3. Customer Service- a. Participates in Patient Courtesy Rounds as assigned. b. Greets visitors and families. c. Orients Patients and Families to patient room/environment. d. Answers call lights. e. Answers phones. f. Prepares/sends thank you cards for discharged patients. g. Schedules follow-up or discharge appointments for patients. h. Assists with First Fill Program. i. Maintains patient (DC) discharge log. j. Supports the Customer Service survey process at patient discharge. k. Orients new staff. l. Arranges transportation at discharge when needed; maintains cab vouchers/bus tickets.
4. Patient Care Support- a. Monitors PAL: notifies nursing staff of stat and new orders. b. Assists physicians and other prescribers with EMR and CPOE. c. Monitors Telemetry equipment. d. Performs errands as assigned. e. Performs Helping Hands assistance to patients by answering call lights and responding to simple patient requests (i.e. delivering box of tissues or face towel to patient.) f. Assists with Medical Records copying process as necessary. g. Arranges for transportation of patients to various inpatient departments/appointments at Non-DMC facilities. h. Schedules diagnostic testing. i. Pages personnel as requested. j. Assists with patient property process. k. Labels patient rooms with appropriate information (i.e. name, diet, precautions as determined by patient order). l. Maintains Bedside clipboard and appropriate paperwork on the clipboard. m. Performs Bed Tracking data entry for bed cleaning.
5. Unit Business- a. Attends in-services as mandated by unit leadership team/designee. b. Checks e-mail, reads memos, signs off staff meeting minutes within 14 days of posting. c. Attends scheduled Clerical meetings. d. Supports Process Improvement Initiatives as determined by unit/site.
6. Sitting/Sitter Assistance- a. Observes and monitors assigned patient(s) behavior. b. Accompanies patient(s) for clinical studies. c. Documents pertinent data for observations. d. Notifies appropriate nursing personnel when necessary.

Qualifications:
1. High school graduate or equivalent.
2. Previous hospital experience preferred.
3. Six months of prior job experience where substantial computer usage is significant part of job; OR 3 credit hours of computer classes in computer training (keyboarding, navigation, specific applications) or college program; OR Equivalent combination of coursework and experience.
4. Knowledge of medical terminology preferred (e.g., completion of medical terminology/transcription course or unit clerk/unit secretary classes, preferred).
Job:
Clerical/Administrative
Primary Location:
Detroit, Michigan
Facility:
DMC Sinai-Grace Hospital
Employment practices will not be influenced or affected by an applicant's or employee's race, color, religion, sex (including pregnancy), national origin, age, disability, genetic information, sexual orientation, gender identity or expression, veteran status or any other legally protected status. Tenet will make reasonable accommodations for qualified individuals with disabilities unless doing so would result in an undue hardship.
Tenet participates in the E-Verify program. Follow the link below for additional information.
E-Verify: http://www.uscis.gov/e-verify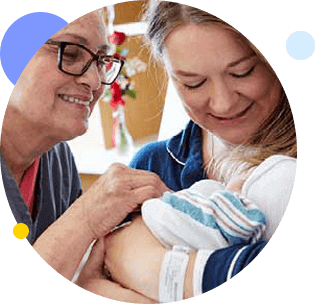 Tenet - A Community
Built on Care.
Across the country, the Tenet family includes 110,000 employees working in more than 65 hospitals and over 475 outpatient centers. We're all focused on delivering the right care in the right place at the right time.
At Tenet, the impact of our work spreads far and deep across the many dimensions of healthcare that we touch. Every day, our employees and physicians foster a compassionate environment for care and healing in the communities we serve. We take pride in what we do, we are passionate about our chosen path, and we take seriously the true privilege we have in serving others as a Community Built on Care.
Learn About Opportunities Across Tenet