ED Tech I Per Diem Nights
Job ID: 2205017636 Date posted: 05/08/2022 Facility: Abrazo West Campus
Job Details
Helping people feel better isn't just about the treatment we give – the relationships we create and the compassion we share are just as important. Abrazo hospitals make a difference in the lives of our communities and the lives of those we work alongside every day. We know it takes a special person to work in healthcare, and we are committed to providing our people with an enriching and rewarding environment.
From your first day, you'll be part of a group of some of the most talented nursing professionals united in a common goal to care for those in our community. Ready to work with awe-inspiring teammates who are dedicated to making a difference? Join us in going above and beyond.
ED Tech I Per Diem Nights Position Summary
Accountable for performing and providing quality customer service in the Emergency Department. Effectively perform direct patient care tasks to assist licensed personnel. Responsible for maintaining effective communication skills. Participates in monitoring and maintaining resources in the Emergency Department. Understands and contributes to the vision, mission, and goals of the Emergency Department.
POSITION DUTIES:
Provide specific nursing care under the direction of licensed personnel that is intentional and patient-focused.
Text BoxMeasure and record vital signs: apical pulse, axillary/oral temperature, pain scale number, BP monitors, manual, pedal pulse, pulse oximeter, radial pulse, rectal temperature, respiration, standing/infant Scales, tympanic temperature.
Accurately observe, collect, identify, and document data on appropriate form in a timely manner. Report information to RN. Use acceptable abbreviations and terminology. Documentation must be legible.
Assist patient with belongings and utilize belongings list.
Assist with comfort, support, and protective needs. Follow seizure precautions and side rail policy.
Transfer patients according to patient transfer techniques, transfer belts, and bed positioning (ex. Trendelenburg/Reverse).
Text BoxTransport patients according to established safe, procedures. Assist with transportation of patient with catheters, IV Pumps, cardiac monitors, oxygen, chest tubes, or in contact airborne isolation.
Assist patients with ambulation, crutches or walker. Assist with elimination: bedpan/fracture pan/urinal, external catheter, emptying urine collection bags.
Provide general patient hygiene: dentures, Foley care, partial bed bath, perineal care, shampoo/shower.
Insert male and female urinary catheters (straight catheters, foley catheters, external catheters, Foley catheter leg strap/tape, continuous bladder irrigation, cleansing/harris flush enema).
Text BoxApply cardiac monitoring equipment. Perform 12-lead ECGs and obtain 12-lead rhythm strip.
Assist with elastic bandages, slings, compression devices, and observation and care of casts.
Apply traction: Hare/Sager, cervical traction.
Assist with application of respiratory treatments. Demonstrate knowledge and describe scope of practice related to oxygen safety.
Place and apply select dressings as directed. Remove dressings as directed. Set up sterile tray, gloves, and packages. Dispose of dressings following procedures.
Text BoxProvide heating pad, ice packs, and hypo/hyperthermia blankets.
Apply and monitor restraint devices as appropriate. Provide alternatives to restraint use and chart on the flow sheet.
Accurately collect/identify specimens: occult blood, clean cath urine, Foley Specimen, urinalysis, urine culture and sensitivity, blood glucose monitoring.
Perform standard venipuncture collection: phlebotomy/blood, identify tube for specimen, blood alcohol, blood culture, specimen labeling, I-Stat labs, CKMB-Troponin I POCT Bedside.
Order food trays and assist with any nutritional needs: monitor food trays/snacks, document intake/outtake, and document calorie count. Assist patients needing tube feeding as appropriate.
Check patient belongings upon discharge. Follow patient discharge procedure. Strip bed/linen.
Maintain orderliness of patient rooms and environment of care. Maintain temperature, lighting, and noise control. Respect patient's right to privacy.
Clean and maintain staff areas, storage rooms. Dispose of infectious trash.
Handle emergency situations and follow CPR procedures, code blue procedures, fire procedures, and disaster procedures.
Maintain and monitor equipment and supplies and report malfunctions to Manager/Director.
Level 2 – Proficient (in addition to above duties)
Report observations of changes in patient's conditions and level of consciousness to an RN or LPN in a timely manner.
Demonstrate ability to prioritize tasks according to urgency. Develop a routine that allows for maximum use of time. Exhibit ability to effectively multitask.
Level 3 – Subject Matter Expert (in addition to above duties)
Identify complications and provide assistance to solutions.
Practice problem solving techniques by verbalizing proper steps to take during a confrontational situation.
Maintain established departmental policies and procedures, safety, environmental, and infection control standards.
Qualifications:
THE ED TECH I PER DIEM NIGHTS CANDIDATE WILL POSSESS THE FOLLOWING EDUCATION, LICENSE/CERTIFICATIONS, AND EXPERIENCE.
Education
Required: High School Diploma or General Education Diploma (G.E.D.). DOT EMT-Basic approved curriculum completion. Graduate from a State Certified Emergency Program.
Certificates
Required: National Certification and State Certified Basic EMT (AZ or an AZ EMT certification must be obtained within 6 months from date of hire.)
Experience
Required: 2 years recent experience
Preferred: 1 year Emergency Department experience
Knowledge
Required: Medical terminology/Documentation standards
Technology
Required: Basic computer skills
Other
Required: Must be able to work variable shifts, weekends and/or holidays
Job:
Emergency/EMT/Paramedic
Primary Location:
Goodyear, Arizona
Facility:
Abrazo West Campus
Employment practices will not be influenced or affected by an applicant's or employee's race, color, religion, sex (including pregnancy), national origin, age, disability, genetic information, sexual orientation, gender identity or expression, veteran status or any other legally protected status. Tenet will make reasonable accommodations for qualified individuals with disabilities unless doing so would result in an undue hardship.
Tenet participates in the E-Verify program. Follow the link below for additional information.
E-Verify: http://www.uscis.gov/e-verify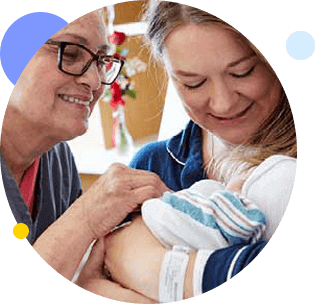 Tenet - A Community
Built on Care.
Across the country, the Tenet family includes 110,000 employees working in more than 65 hospitals and over 475 outpatient centers. We're all focused on delivering the right care in the right place at the right time.
At Tenet, the impact of our work spreads far and deep across the many dimensions of healthcare that we touch. Every day, our employees and physicians foster a compassionate environment for care and healing in the communities we serve. We take pride in what we do, we are passionate about our chosen path, and we take seriously the true privilege we have in serving others as a Community Built on Care.
Learn About Opportunities Across Tenet