Safety Officer 40 hours Days
Job ID: 2205025513 Date posted: 09/11/2022 Facility: Metrowest Medical Center
Job Details
MetroWest Medical Center is the largest community health care system between Worcester and Boston. MetroWest Medical Center is committed to providing high quality, comprehensive care, at a location close to home. The 307-bed regional healthcare system includes Framingham Union Hospital, Leonard Morse Hospital in Natick and the MetroWest Wellness Center. MetroWest Medical Center has been named to the 2019 America's 100 Best Hospitals List by Healthgrades.
MetroWest Hospital in Framingham has an immediate opening for an experienced Patient Safety Officer / Risk Manager. The Patient Safety Officer is an integral member of the hospital Quality and Patient Safety Department.
This position is responsible for leading, improving, monitoring, and sustaining Patient Safety. This includes:
1. Successful adherence to patient safety policies and procedures, standard work process, improved patient safety outcomes, regulatory requirements and accreditation, and clinical measures as appropriate. The position implements and supports processes which drive outcomes based, evidence based, cost-effective and safe practices in the multiple facilities setting.
2. Reduces clinical risks at the point of care and mitigate those risks once they occur in collaboration with the Tenet Quality & Patient Safety Department.
3. Implements and evaluates the effectiveness of the patient safety plan through tracking of multiple facility acquired conditions and through developing and reporting of other key performance indicators.
4. Collaborates with the multiple facility CEO, CNO, COO, CMO, and DCQI to adhere to applicable federal, state, local regulations i.e. (The Joint Commission, EMTALA, FDA reporting, etc.) and will work closely with the multiple facilities CO in managing the quality of care domain of the compliance program.
POSITION SPECIFIC ROLE / RESPONSIBILITIES:
1. Efficiently manages risk information system and able to produce reports that guide organizational decision making related to patient safety needs/trends.
2. Develops curriculum for family participation into their care processes within organization at various levels of organization.
3. Establishes framework in collaboration with Human Resources for standard processes to identify and manage staff error in the provision of clinical care or work processes.
4. Establishes program in collaboration with Human Resources for support of staff as second victims that have been involved in medical error that has caused disability, significant harm, or death to a patient
5. Establishes programs in collaboration with Human Resources on training all levels of staff in the organization on error prevention techniques
6. Develops and implements organization wide patient safety/risk management program with focus on proactive strategies to control and reduce facility acquired conditions
7. Facilitates enterprise wide patient safety program against annual plan (develops, monitors, evaluates plan).
8. Facilitates committees and rapid cycle initiatives.
9. Manages patient, staff, bio-ethical issues.
10. Serves as the facility designated risk manager contact for completion of interrogatories and other claim related documentation
11. Reports events to medwatch and follows other company, federal, and state required guidelines for reporting on adverse events.
12. Develops and implements enterprise wide patient safety/risk management program that effectively manages post even analytics, adverse event disclosure, and shared learning across the organization for prevention of ongoing events.
13. Coordinates with Process Improvement to execute robust process improvement and other auditing/monitoring process as part of reports to patient safety committee.
Expertise Provided to Facilities
1. Provides leadership and expertise in methods of preparation, success and sustainment of identified priorities.
2. Provides leadership and expertise in methods of high reliability and patient safety error prevention methods.
Approach to Work
1. Demonstrates a servant leadership approach to all work.
2. Demonstrates a transformational approach rather than transactional.
3. Demonstrates ethical behavior in decision-making and performance of job responsibilities while maintaining confidentiality regarding patient information, quality, performance and peer review information and handles difficult situations in a discreet and professional manner.
Reporting Structure
Position reports to the Director of Quality & Patient Safety and the Hospital CNO. Position will work in partnership with the Hospital Administrative Team and the Hospital Service Center Quality & Patient Safety Department.
Onboarding Process: Please be advised that candidates must successfully complete a background check and pre-employment health screening which includes a drug screen.
Must have Bachelor's Degree (patient care related field preferred). J.D, or Master's in Nursing, Health Services, or Patient Safety preferred.
Work Experience:
1. At least 3 years of experience (five years preferred) with progressive responsibility working in a quality/performance improvement and/or patient safety department
2. Experience leading interdisciplinary initiatives in process improvement or directly improving the reliability of healthcare delivery at the point of care. 3. Those at the novice (no experience) or beginner level (less than 3 years' experience) must complete the National Patient Safety Foundation (NPSF) curriculum on patient safety within 120 days of hire.
Certification:
Certified Professional Healthcare Risk Management (CPHRM) [Preferred]
Required Licensure:
1. Maintains active license
SKILLS, KNOWLEDGE AND ABILITIES:
1. Demonstrated knowledge of:
a. Patient Safety
b. Regulatory and Accreditation
c. Clinical Measures (TJC, CMS, Value Based Purchasing, Leapfrog, CMS Hospital Compare, and other reportable measures)
2. Able to identify and report potential or actual regulatory/accreditation risk issues that can impact regulatory/accreditation compliance and pose a financial or reputational risk to the facility or company.
3. Detail oriented and has ability to work with and analyze complex health care process and outcome data using both qualitative and quantitative techniques.
4. Communicates (written, verbal and presentation skills) with many levels of key stakeholders from the board level to the point of care staff.
5. Personal computer skills, understanding of statistics, Microsoft EXCEL spreadsheets, and database systems.
6. Demonstrated understanding of current trends in patient safety.
7. Demonstrated change leader mentality in support of achieving Tenet patient safety initiatives.
8. Able to lead intermediate and complex projects using rapid cycle and other quality/ safety science management methodologies.
9. Able to manage multiple large projects at one time.
10. Able to synthesize outcome data into meaningful actions.
11. Able to prepare written reports of clinical and operational survey findings.
12. Demonstrated knowledge of outcomes and quality improvement methods and using and applying diagnostic tools (defect analysis, fault tree analysis).
13. Able to remediate findings when in a multiple facilities.
14. Able to develop and monitor corrective action plans.
15. Able to development and provide education programs.
SYSTEMS EXPERIENCE:
Preferred experience in the following systems:
1. Electronic Health Record
2. eCARE (Electronic Clinical Analysis and Resource Efficiency)
a. eCQS (Electronic Clinical Quality System – also known as Quantros)
b. eSRM (Risk Management System)
3. Accreditation Manager Plus with Tracers (AMP + Tracers)
4. AllScripts / Midas
5. Primer
6. Crimson
7. Data Access / Showcase
8. Leapfrog Database and Reports
9. Balanced Score Card / Clinical Services Scorecard
10. SharePoint
11. Tableau
12. PC based Word and Excel spreadsheet programs
13. Industry publications as they relate to Quality and other areas, as applicable, such as Safety, Risk Management, etc.
PHYSICAL DEMANDS:
While performing the duties of this job, the employee is regularly required to sit, talk, and hear. The employee is frequently required to use fine motor skill (typing/data entry), and reach with hands and arms.
The employee is frequently required to stand; walk; and occasionally stoop, kneel, or crawl. The employee must regularly lift and /or move up to 20 pounds and occasionally lift and/or move up to 50 pounds.
Employment practices will not be influenced or affected by an applicant's or employee's race, color, religion, sex (including pregnancy), national origin, age, disability, genetic information, sexual orientation, gender identity or expression, veteran status or any other legally protected status. Tenet will make reasonable accommodations for qualified individuals with disabilities unless doing so would result in an undue hardship.
Tenet participates in the E-Verify program. Follow the link below for additional information.
E-Verify: http://www.uscis.gov/e-verify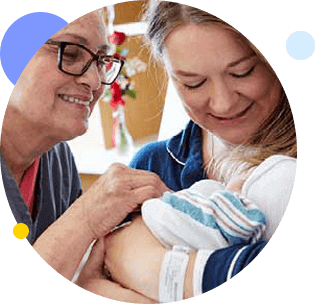 Tenet - A Community
Built on Care.
Across the country, the Tenet family includes 110,000 employees working in more than 65 hospitals and over 475 outpatient centers. We're all focused on delivering the right care in the right place at the right time.
At Tenet, the impact of our work spreads far and deep across the many dimensions of healthcare that we touch. Every day, our employees and physicians foster a compassionate environment for care and healing in the communities we serve. We take pride in what we do, we are passionate about our chosen path, and we take seriously the true privilege we have in serving others as a Community Built on Care.
Learn About Opportunities Across Tenet