RRT Part Time Rotating
Job ID: 2205036113 Date posted: 09/22/2022 Facility: Carondelet Holy Cross Hospital
Job Details
Up to $3,750 Bonus Based on Eligibility
Helping people feel better isn't just about the treatment we give – the relationships we create and the compassion we share are just as important. Carondelet hospitals make a difference in the lives of our communities and the lives of those we work alongside every day. We know it takes a special person to work in healthcare, and we are committed to providing our people with an enriching and rewarding environment.
From your first day, you'll be part of a group of some of the most talented nursing professionals united in a common goal to care for those in our community. Ready to work with awe-inspiring teammates who are dedicated to making a difference? Join us in going above and beyond.
RRT Part Time Rotating Position Summary
A licensed Respiratory Care Practitioner is responsible for the performance of diagnostic testing and the administration of prescribed respiratory therapy procedures and medications and related life support measures to patients with deficiencies, abnormalities, and diseases of the cardiopulmonary system. The Respiratory Care Practitioner assesses patient condition, reviews medical history, and documents patient progress and response to treatment according to hospital department and accrediting organizations standards. The Respiratory Care Practitioner is aware of and applies research-based current clinical practices for patient care. Contacts physician regarding patient status, to clarify orders, makes recommendations for therapy, and recognizes when contraindications are present. The Respiratory Care Practitioner, in collaboration with other licensed caregivers, helps to maintain the interdisciplinary plan of care based on patient and family response.
Responsibilities
Level 1 – Minimal Competencies
Perform diagnostic testing and the administration of prescribed respiratory therapy.
Perform SVN Therapy and MDI Therapy on intubated and non-intubated patients.
Performs Incentive Spirometry and documentation per facilities guidelines.
Perform chest physiotherapy -by manual or mechanical means.
Performs sputum induction and appropriate documentation.
Perform arterial puncture and arterial line draws
Perform arterial blood gas and co-oximetry analysis per facility including critical value result notification.
Perform bedside Pulmonary Function screening pre and post bronchodilator with review of study data, and document appropriately.
Administer routinely prescribed inhaled medications and substitutions.
Clarify pharmacy orders.
Complete Med. Admin.
Record- MAR sign off as appropriate per facility.
Initiate and maintain Non-invasive Ventilation per physician order with appropriate documentation.
Initiate and maintain mechanical ventilation per physician orders with appropriate documentation.
Initiate and maintain transport ventilators, with appropriate documentation
Perform daily maintenance and quality assurance measures as appropriate per facility specifications
Maintenance, stocking and cleaning of all appropriate respiratory care supplies and equipment and storage areas.
Performs nasal / oral tracheal suction and uses, operates, and maintains closed suction systems.
Understands medical gas systems and zone valve locations within the facility.
Follows all infection control standards for patient care and equipment processing.
Adheres to established bundle protocols VAP, Pressure ulcers, universal protocols, and other protocols as identified.
Performs appropriate weaning parameters and VC, NIF, Vt f/Vt with appropriate documentation
Familiar with code cart locations, code cart supplies and defibrillator use / operation.
Understands Oxygen therapy and provides appropriate oxygen and continuous aerosol therapy per facility
Responds to all emergency situations, Code arrests, Rapid Response calls and documents appropriately.
Provides rescue breathing via bag/mask/valve or pocket mask.
Understands appropriate medication labeling and storage of medication (locations).
Assist with other assigned or daily department responsibilities.
Understands the Incident command system (HEICS).
Cleans, sets up and safety checks ventilators and BiPAP/CPAP units and other equipment as indicated.
Performs all necessary department paperwork such as badger exception log, daily assignment log, work schedules, and therapist worksheets.
Level 2 – Advanced level competencies/Duties.
Coordinates the departmental paperwork such as badger exception log.
Performs Kronos reports, daily assignment log, work schedule, and therapist worksheets.
May participate in performance assessment and improvement process.
Maintain Blood Gas & Co-ox log book and oversee completion of Blood Gas report, Co-oximetry and PFT Screening reports.
Understands medical gas systems, zone valve locations, and performs back-feeding procedures for the facility when indicated.
Trains and acts as a resource for respiratory department staff.
Recognize problems and suggest strategies to correct situations that may compromise clinical services.
Assists with bronchoscopies per facility guidelines with appropriate cleaning and documentation.
May serve as Charge Therapist.
Contribute to the enhancement of programs and services.
Performs other airway management skills per competency validation process.
Performs arterial line placement, evaluation and monitoring per competency validation process.
Performs venous line or other peripherally inserted lines per competency validation process.
Performs other airway management procedures as approved by the facility per competency validation process.
Performs other procedures and or duties assigned within scope of practice and licensure requirements.
THE RRT PART TIME ROTATING CANDIDATE WILL POSSESS THE FOLLOWING EDUCATION, LICENSE/CERTIFICATIONS, AND EXPERIENCE.
Education
Required: Associate of Science in Respiratory Therapy
** RCP associates hired prior to 03/01/11 not meeting this requirement have been grandfathered and the Associates Degree is not required.
Preferred: Bachelor of Science in related field
Licensure
Required: Respiratory Care Practitioner for Arizona
Certificates
Required: Registered Respiratory Therapist or Registry eligible; BLS
CHVI Specific: PALS, ACLS within 6 months of hire and every two years
Preferred: Registered Respiratory Therapist; Advanced Cardiac Life Support, Pediatric Life Support; or Newborn Resuscitation
Experience
Required: Clinical experience that includes adult, pediatric and infant general med-surg and critical care therapeutics and diagnostics.
Preferred: One year recent experience in an acute care hospital
Skills
Required: Basic Computer Skills; Verbal and written communication skills. Be proficient in all phases of care delivery for basic and advanced respiratory care practices, both invasive and non-invasive.
Preferred: Electronic documentation experience. Able to perform complete PFTs and Bronchoscopy procedures.
Knowledge
Required: Respiratory Care Practice Act; Familiar with the scientific process as it relates to Respiratory Care Practice.
Preferred: Familiar with the performance improvement process.
Technology
Required: Proficient in use of technology related to therapeutics and diagnostics for general med-surg and critical care. This includes ventilators, monitors, gas analyzers, co-oximeters, pulmonary function screeners.
Preferred: Proficient with complete pulmonary function analyzers, fiberoptic bronchoscopes and special care nursery procedures and equipment.
Other
Required: Must be able to work flexible schedules to accommodate the needs of the department/facility which includes holidays and weekends.
Employment practices will not be influenced or affected by an applicant's or employee's race, color, religion, sex (including pregnancy), national origin, age, disability, genetic information, sexual orientation, gender identity or expression, veteran status or any other legally protected status. Tenet will make reasonable accommodations for qualified individuals with disabilities unless doing so would result in an undue hardship.
Tenet participates in the E-Verify program. Follow the link below for additional information.
E-Verify: http://www.uscis.gov/e-verify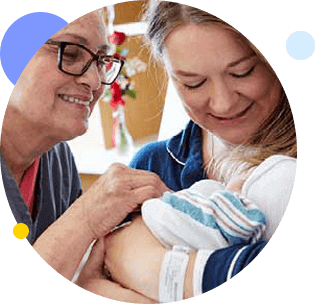 Tenet - A Community
Built on Care.
Across the country, the Tenet family includes 110,000 employees working in more than 65 hospitals and over 475 outpatient centers. We're all focused on delivering the right care in the right place at the right time.
At Tenet, the impact of our work spreads far and deep across the many dimensions of healthcare that we touch. Every day, our employees and physicians foster a compassionate environment for care and healing in the communities we serve. We take pride in what we do, we are passionate about our chosen path, and we take seriously the true privilege we have in serving others as a Community Built on Care.
Learn About Opportunities Across Tenet