Clinical Lab Scientist Medical Oncology Full Time Days
Job ID: 2105035338 Date posted: 12/29/2021 Facility: Desert Regional Medical Center
Job Details
8hr/Days
Desert Regional Medical Center is a 385 bed acute-care hospital classified as a stroke receiving center and level 2 trauma facility with an innovative, patient centered and evidence-based Rehabilitation Services Department.
Our compassionate team provides a wide range of inpatient and outpatient services, including acute care rehabilitation, joint replacement & spinal surgery, neurosurgery, ICU, Telemetry, step-down care, skilled nursing, as well as outpatient therapy, hand and lymphedema clinics.
GENERAL DUTIES:
Records, prepares, performs, evaluates & reports various chemical, microscopic, microbiologic, hematologic or serologic tests to obtain data for use in diagnosis and treatment of disease. Understands the physiological and psychological differences created by age, sex, and abilities and applies them to the preanalytic, analytic and postanalytic components of laboratory testing. Communicates with physician and other appropriate staff concerning procedures, results, and their interpretation. Trains new employees in departmental procedures and theories as assigned. Evaluates appropriateness of specimens received for testing. Prepares stains and reagents as needed. Maintains inventory records and rotates supply stocks. Operates, calibrates and maintains laboratory equipment. Performs and records necessary quality control procedures and participates in quality assurance programs. Participates in and/or coordinates technical projects and the development of departmental procedures as appropriate. Coordinates subspecialty areas as assigned. Communicates professionally with coworkers as well as other Hospital employees. Performs job using the Hospital customer service strategy continuously. Uses the knowledge of the job to work productively, efficiently and harmoniously. Is responsible for adherence to all hospital and Laboratory policies, to include those initiated to prevent the exposure of patient, self, or other employees to blood borne pathogens and safety hazards. May review departmental reports for accuracy and reasonableness. Functions as resource person for technicians and laboratory assistants. Troubleshoots and resolves, or refers to appropriate others, problems detected in the course of work. Demographic information, limited Patient Health Information related to job function.
DEPARTMENT SPECIFIC DUTIES:
• Works accurately according to procedure manual and supervisor's instructions.
• Verifies proper specimen/test/patient identification.
• Enters orders, documents on logs/worksheets and performs result entry within acceptable departmental limits.
• Correctly records and processes referral specimens.
• Notifies appropriate staff/clients when necessary, and documents action taken.
• Takes responsibility for completion of daily routine duties assigned to work area.
• Investigates and resolves pending and incomplete work, clerical and technical discrepancies.
• Communicates necessary information to next shift.
• Performs and records quality control, takes and documents appropriate action.
• Maintains neat, organized records and work station.
• Successfully completes training within an acceptable time frame .
• Understands and retains knowledge of department procedures.
• Teaches and/or trains new employees according to department guidelines and documents progress.
• Troubleshoots problems with procedures, QC, and instruments.
• Successfully participates in proficiency testing.
• Correlates physiological and psychological differences created by age, sex, and abilities to appropriate components of laboratory testing.
• Has cross-trained in at least one other discipline and performs that discipline at least twice per month.
• Attends or participates in professionally related education programs to fulfill education requirement for licensure.
• Attends minimum of 3 quarterly meetings per year.
• Assists with departmental projects and management support.
• Recognizes abnormal results and/or questionable patient information; follows department protocol for resolution.
• Evaluates specimen adequacy/integrity according to departmental guidelines and optimal patient welfare.
• Investigates computer problems and resolves or reports to appropriate personnel.
• Initiates charge reconciliation. Takes responsibility for charging and crediting tests not handled by normal operation (e.g., test not performed, etc.).
• Functions responsibly in the absence of supervisory personnel
• Demonstrates the ability to assess a situation, consider alternatives, and choose an appropriate course of action.
• Knows when to involve supervisor and/or manager.
• Minimizes waste of supplies and equipment.
• Consistently completes testing within departmental turn around time guidelines.
• Finishes assignments with minimal supervision and assistance from fellow employees.
• Produces acceptable quantity of work.
• Is able to organize and complete several tasks simultaneously without loss of accuracy.
• Productivity remains constant under pressures associated with the job.
• Uses available time productively contributing to Lab needs.
• Suggests and supports implementation of improvements to make department more efficient.
• Restricts personal phone calls/activities
• Performs ordering, stocking, stock rotation and cleaning.
• Reports to work as scheduled, in accordance with hospital policy, and takes responsibility to prevent absences and tardiness.
• Demonstrates a consistently well organized approach to all activities.
• Complies with hospital policy regarding breaks and lunch periods.
• Follows established hospital procedures for clients and/or patient requests.
• Complies with hospital and department policies regarding scheduled time off (vacation) requests.
• Practices appropriate safety and infection control procedures.
• Maintains clean and safe work areas.
• Reports safety hazards to appropriate personnel immediately.
• Attends all mandatory safety sessions.
• Participates in regular departmental safety reviews.
• Accepts work assignment readily
• Supports all Lab and Hospital structural standards (i.e. policies, procedures and regulations)
• Observes work hours and attends work as scheduled
• Wears photo I.D. badge at all times while on hospital property.
• Provides proper identification in personal and phone communications
• Respects the patient's right to privacy by only discussing clinically relevant information in appropriate surrounding.
• Responds to difficult situations with self-control and positive attitude.
• Communicates with co-workers with clarity and respect
• Shares responsibilities and willingly offers assistance to co-workers.
• Recognizes and acknowledges the contribution of each department/specialty. Encourages interdepartmental communication and team-work.
• Sensitive to cultural, religious, sexual diversity
Qualifications:
POSITION QUALIFICATIONS:
Required:
Formal education - Bachelor's degree (or equivalent) in Medical Technology or related science with State of California licensure in medical technology or categorical area.
Proficiency in laboratory procedures. Computer experience preferred. Communication and organizational skills. Ability to perform accurately and consistently under high stress.
Excellent physical stamina, which includes the ability to walk or stand from 6 to 10 hours a day, do repetitive bending/reaching, climbing of stairs, and sitting. Ability to carry 10 pounds constantly and to lift up to 25 pounds on occasion. Ability to do constant repetitive motion, using hands, fingers, wrists to perform testing, and other related functions. Ability to work at computer terminals for varying periods of the day which can range from one to three minutes or as long as several hours. Emotional stamina to handle the unexpected and stressful situations that may arise while working with sick or injured patients. Must be able to hear and speak the English language well enough to communicate instructions by spoken conversation and phone. Must be able to see well enough to read labels, reports and computer screens. Ability to perform all work duties and/or move around in areas of restricted space.
Ability to evaluate each situation and handle it with the utmost professionalism, dedication, and concern for the health and welfare of others. Ability to perform uncomfortable tests (bleeding time) while helping patients feel cared for as individuals.

Tenet complies with federal, state, and/or local laws regarding mandatory vaccination of its workforce. If you are offered this position and must be vaccinated under any applicable law, you will be required to show proof of full vaccination or obtain an approval of a religious or medical exemption prior to your start date. If you receive an exemption from the vaccination requirement, you will be required to submit to regular testing in accordance with the law.
Primary Location:
Palm Springs, California
Facility:
Desert Regional Medical Center
Employment practices will not be influenced or affected by an applicant's or employee's race, color, religion, sex (including pregnancy), national origin, age, disability, genetic information, sexual orientation, gender identity or expression, veteran status or any other legally protected status. Tenet will make reasonable accommodations for qualified individuals with disabilities unless doing so would result in an undue hardship.
Tenet participates in the E-Verify program. Follow the link below for additional information.
E-Verify: http://www.uscis.gov/e-verify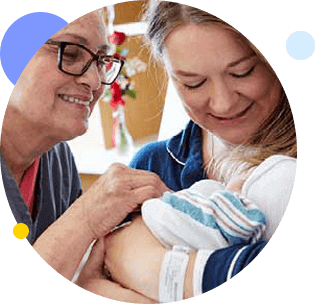 Tenet - A Community
Built on Care.
Across the country, the Tenet family includes 110,000 employees working in more than 65 hospitals and over 475 outpatient centers. We're all focused on delivering the right care in the right place at the right time.
At Tenet, the impact of our work spreads far and deep across the many dimensions of healthcare that we touch. Every day, our employees and physicians foster a compassionate environment for care and healing in the communities we serve. We take pride in what we do, we are passionate about our chosen path, and we take seriously the true privilege we have in serving others as a Community Built on Care.
Learn About Opportunities Across Tenet