Licensed Social Worker 40hrs Days
Job ID: 2205007834 Date posted: 06/19/2022 Facility: MetroWest Framingham Union Hospital
Job Details
MetroWest Medical Center is the largest community health care system between Worcester and Boston. MetroWest Medical Center is committed to providing high quality, comprehensive care, at a location close to home. The 307-bed regional healthcare system includes Framingham Union Hospital, Leonard Morse Hospital in Natick and the MetroWest Wellness Center. MetroWest Medical Center has been named to the 2019 America's 100 Best Hospitals List by Healthgrades.

GENERAL SUMMARY: The individual in this position is responsible to facilitate care along a continuum through effective resource coordination to help patients achieve optimal health, access to care and appropriate utilization of resources, balanced with the patient's resources and right to self-determination. The individual in this position has overall responsibility to assess the patient for transition needs including identifying and assessing patients at risk for readmission. Conducts complex psycho-social assessment and interventions to promote timely throughput, safe discharge and prevent avoidable readmissions. This position integrates national standards for case management scope of services including:
• Transition Management promoting appropriate length of stay, readmission prevention and patient satisfaction
• Care Coordination by demonstrating throughput efficiency while assuring care is sequenced and provided at the appropriate level of care
• Compliance with state and federal regulatory requirements, TJC accreditation standards and Tenet policy
• Education provided to physicians, patients, families and caregivers
• Participates in planning the social work component required in selected hospital programs
• Provides in-service education for staff
• Collaborate with community providers to develop educational resources appropriate for staff and patients/patient representatives

This individual's responsibility will include the following activities: a) complex psycho-social transition planning assessment and reassessment and intervention, b) assistance with adoptions, abuse and neglect cases, including assessment, intervention and referral as appropriate to local, state and /or federal agencies, c) care coordination, d) implementation or oversight of implementation of the transition plan, e) leading and/or facilitating multi-disciplinary patient care conferences including Complex Case Review, f) making appropriate referrals to other departments, g ) communicating with patients and families about the plan of care, h) collaborating with physicians, office staff and ancillary departments, i) assuring patient education is completed to support post-acute needs , j) timely, complete and concise documentation in Tenet Case Management documentation system, k ) maintenance of accurate patient demographic and insurance information, l) and other duties as assigned.

PRINCIPAL DUTIES AND RESPONSIBILITIES:
1. Transition Management
• Completes comprehensive assessment within 24 hours of patient admission to identify and document the anticipated transition plan for patients
• Integrates key elements of patient assessment, patient preference & choice and available resources to develop and implement a successful transition plan
• Completes Complex/Psycho-social assessment and plan for patients identified as high risk for readmission.
• Provides psycho-social assessment and intervention for patients identified with needs including behavioral health, lack of support systems, financial barriers, end of life, and/or medication adherence.
• May delegate the implementation of the transition plan to LVN/LPN or Assistant staff and follows up to ensure the transition plan is completed timely and accurately
• Ensures all elements of the transition plan are implemented and communicated to the healthcare team, patient/family and post-acute providers
• Provides information to patients to make informed choices per Tenet policy
• Completes Final Discharge Disposition Form for Medicare beneficiaries per Tenet policy
• Completes timely, complete and accurate documentation in the Tenet Case Management documentation system to communicating information to the care team and provide documents needed in the patient record
(40% daily, essential)

2. Care Coordination
• Screens patients for factors that may affect the progression of care and intervenes as needed to promote timely and appropriate throughput
• Conducts assessments and stratifies patients at risk for readmission or in need of Case Management services
• Assists with adoption/abuse/neglect cases and reporting of appropriate cases to local, state and/or federal agencies
• Ensures the plan of care is consistent with patient preference & choice and available resources
• Ensures patient needs are communicated and that the healthcare team is mutually accountable to achieve the patient plan of care
• Effectively collaborates with physicians, nurses, ancillary staff, payors, patients and families to achieve optimal outcomes
(40% daily, essential)

3. Education
• Ensures and provides education to patients, physicians and the healthcare team relevant to the safe and timely patient transition
• Provides patient and healthcare team education regarding resources and benefits available to the patient along with the economic impact of care options
• Ensures that education has been provided to the patient/family/caregiver by the healthcare team prior to discharge
(10% daily, essential)
4. Compliance
• Ensures compliance with federal, state, and local regulations and accreditation requirements impacting case management scope of services
• Adheres to department structure and staffing, policies and procedures to comply with the CMS Conditions of Participation and Tenet policies
• Operates within the Social Work scope of practice as defined by state licensing regulations
(10% daily, essential)

5. Complex Patient Management
• Completes quality and accurate Adult Transition Evaluations
• Completes accurate risk assessments and follow up as coach with other colleagues
• Starts discharge planning and referrals within 1-2 days of admission and escalate any barriers to care to DCM
• Schedules family/patient conferences with physicians, other disciplines at least weekly
• Assist in resolving difficult issues early for example - potential legal and ethical needs or complex medical concerns align with DCM

Onboarding Process: Please be advised that candidates must successfully complete a background check and pre-employment health screening which includes a drug screen.
Qualifications:
KNOWLEDGE, EXPERIENCE AND OTHER JOB REQUIREMENTS:
• Required qualifications include Master in Social Work (MSW).
• Accredited Case Manager (ACM) preferred.
• Minimum of two years acute hospital experience preferred.
• Required skills include demonstrated organizational skills, excellent verbal and written communication skills, ability to lead and coordinate activities of a diverse group of people in a fast paced environment, critical thinking and problem solving skills and computer literacy.
Job:
Non-Clinical/Administrative
Primary Location:
Framingham, Massachusetts
Facility:
MetroWest Framingham Union Hospital
If Other Shift, Specify:
Every other weekend and holiday required
Employment practices will not be influenced or affected by an applicant's or employee's race, color, religion, sex (including pregnancy), national origin, age, disability, genetic information, sexual orientation, gender identity or expression, veteran status or any other legally protected status. Tenet will make reasonable accommodations for qualified individuals with disabilities unless doing so would result in an undue hardship.
Tenet participates in the E-Verify program. Follow the link below for additional information.
E-Verify: http://www.uscis.gov/e-verify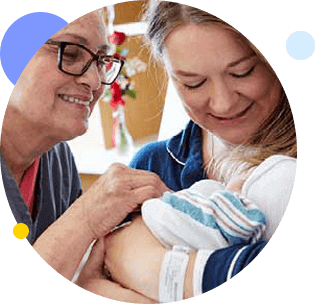 Tenet - A Community
Built on Care.
Across the country, the Tenet family includes 110,000 employees working in more than 65 hospitals and over 475 outpatient centers. We're all focused on delivering the right care in the right place at the right time.
At Tenet, the impact of our work spreads far and deep across the many dimensions of healthcare that we touch. Every day, our employees and physicians foster a compassionate environment for care and healing in the communities we serve. We take pride in what we do, we are passionate about our chosen path, and we take seriously the true privilege we have in serving others as a Community Built on Care.
Learn About Opportunities Across Tenet