LPN Operating Room FT Days
Job ID: 2205020048 Date posted: 06/09/2022 Facility: Carondelet St. Joseph's Hospital
Job Details
Helping people feel better isn't just about the treatment we give – the relationships we create and the compassion we share are just as important. Carondelet hospitals make a difference in the lives of our communities and the lives of those we work alongside every day. We know it takes a special person to work in healthcare, and we are committed to providing our people with an enriching and rewarding environment.
From your first day, you'll be part of a group of some of the most talented nursing professionals united in a common goal to care for those in our community. Ready to work with awe-inspiring teammates who are dedicated to making a difference? Join us in going above and beyond.
LPN OR Full Time Days Position Summary
Under the direction of a Registered Nurse (RN) the Licensed Practical Nurse (LPN) provides patient care within the Scope of Practice for LPNs as defined by the Arizona State Board of Nursing. Contributes to the patient assessment through the observation, recording, and reporting of patients' condition. Participates in the development and modification of the plan of care. Implements aspects of the plan of care within scope of practice. Participates in the evaluation of responses to interventions. Provides additional tasks for which the LPN has been prepared for through basic education and additions skills obtained through continued education programs. Administers medication, including IV therapy, as defined by the Arizona Board of Nursing. The following activities are considered within the scope of practice for an LPN.
Responsibilities
Observe patient for neurological signs, skin integrity, reflexes, bowel sounds, heart sounds, and breath sounds.
Take and record patient vital signs.
Monitor vascular pulses, DASPs, fistulas, and ECGs (recognizing Dysrhythmias).
Obtain leg/calf measurements and abdominal girth measurements.
Administer medications: oral, IM, subcutaneous and record patient charts.
Follow admission/discharge procedures and use appropriate forms. Document patient care and administration of treatments and medications.
Perform specimen collections - urine tests with reagent, strips, glucometer, specific gravity, and hemocult.
Administer enemas, oxygen therapy, and incentive spirometry.
Offer palliative care and pain control. Monitor patient response.
Provide patient treatments: bladder sonography, Aqua-K Pads, Ice Packs/Gloves/Collars, elastic bandages/stockings.
Assist with application and care of casts.
Set up traction. Apply and maintain halo braces and transparent dressings.
Assist with continuous passive motion exercise.
Use appropriate patient transfer techniques - transfer belts, range of motion, and bed positioning (ex. trendelenburg/reverse).
Assist patient with ambulation and mechanical lifts. .
Provide maintenance of urinary system - ureteral caths, ureterostomy tube, nephrostomy tube, suprapubic cath, straining urine, ileoconduits, and external catheters.
Perform male and female urinary catheterization - Insert straight catheters, insert Foley catheters, and external catheters.
Administer catheter care and catheter irrigations.
Provide maintenance of GI tubes - vented/non-vented nasogastric, sump, Miller-Abbott/Cantor, cecostomy, jejunostomy decompression, jejunostomy feeding tube, and weighted enteric feeding tubes.
Reactivate and measure suction drainage.
Maintain suction devices – Gomco, Emerson, Sump (Anpro 42), Tracheal, and Moblvac.
Set up and measure chest tube drainage systems.
Provide postoperative care –turning patient, cough, and deep breaths.
Provide care and/or removal of sutures, surgical staples, abdominal binders, montgomery straps, and steri strips.
Provide wound care - wound irrigation, wound packing.
Apply and change dressings – sterile, occlusive/non-occlusive, abdominal binders, scrotal supports, and braces.
Provide maintenance of wound drains – penrose, vented wound drains, and T-Tube.
Insert IV catheters. Maintain and monitor IV (including tubing change procedure).
Follow appropriate isolation techniques and standard precautions - herpes zoster, airborne (includesTB/AFB), contact (includes MRSA and VRE), droplet (includes meningitis and flu) and radiation precautions.
Apply and monitor restraint devices. Provide alternatives to restraint use.
Follow appropriate emergency situation procedures – CPR, code arrest procedure, fire procedure, and disaster procedure.
Provide general patient hygiene - (Bath, Back, Skin, Oral), sitz bath.
Teach patient regarding care and communicate precaution factors - pre-op/inter-op/post-op care, respiratory, diabetic, injection techniques, wound care, cardiac, ostomy, orthopedic (cast, splint, crutches), and catheterization.
Level 2 – Proficient (in addition to above duties)
Train and act as a resource for respiratory department technicians. Insert oral airways. Provide treatment for tracheostomy care, ostomy care, post-mortem care, peritoneal care.
Recommend respiratory therapy treatments and plan of care.
Level 3 – Subject Matter Expert (in addition to above duties)
Assist physician with procedures - liver biopsy, bone marrow, thoracentesis, paracentesis, chest tube insertion and lumber puncture.
Recognize emergencies and follow procedures - dehiscence/evisceration, pulmonary emboli, air emboli, cardiac arrest, respiratory arrest, and stroke.
Support and participate in revising policies and procedures.
Participate in hospital safety/emergent programs and procedures.
Qualifications:
LPN OR FULL TIME DAYS CANDIDATE WILL POSSESS THE FOLLOWING EDUCATION, LICENSE/CERTIFICATIONS, AND EXPERIENCE.
Education
Required: Graduate of an accredited LPN program whose course curriculum provides training that enables the LPN to perform infusion therapy within scope of practice.
Preferred: Enrollment in RN program
Licensure
Required: Must have a current Arizona license in Practical Nursing.
Experience
Preferred: Knowledge of hospital environment desired. Previous hospital and/or health care related experience preferred.
Skills
Required: Must possess effective interpersonal skills, strong human relation skills Computer skills. Verbal and written communication skills.
Knowledge
Required: Arizona Nurse Practice Act.
Other
Required: Must be able to work variable shifts, holidays and/or weekends. Must be able to perform all duties, including lifting and transferring, using proper body mechanics.
#LI-SB2
Primary Location:
Tucson, Arizona
Facility:
Carondelet St. Joseph's Hospital
Employment practices will not be influenced or affected by an applicant's or employee's race, color, religion, sex (including pregnancy), national origin, age, disability, genetic information, sexual orientation, gender identity or expression, veteran status or any other legally protected status. Tenet will make reasonable accommodations for qualified individuals with disabilities unless doing so would result in an undue hardship.
Tenet participates in the E-Verify program. Follow the link below for additional information.
E-Verify: http://www.uscis.gov/e-verify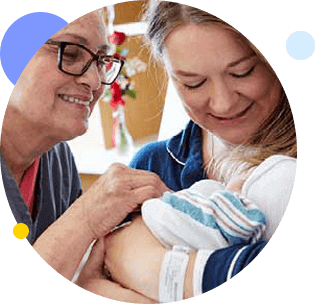 Tenet - A Community
Built on Care.
Across the country, the Tenet family includes 110,000 employees working in more than 65 hospitals and over 475 outpatient centers. We're all focused on delivering the right care in the right place at the right time.
At Tenet, the impact of our work spreads far and deep across the many dimensions of healthcare that we touch. Every day, our employees and physicians foster a compassionate environment for care and healing in the communities we serve. We take pride in what we do, we are passionate about our chosen path, and we take seriously the true privilege we have in serving others as a Community Built on Care.
Learn About Opportunities Across Tenet