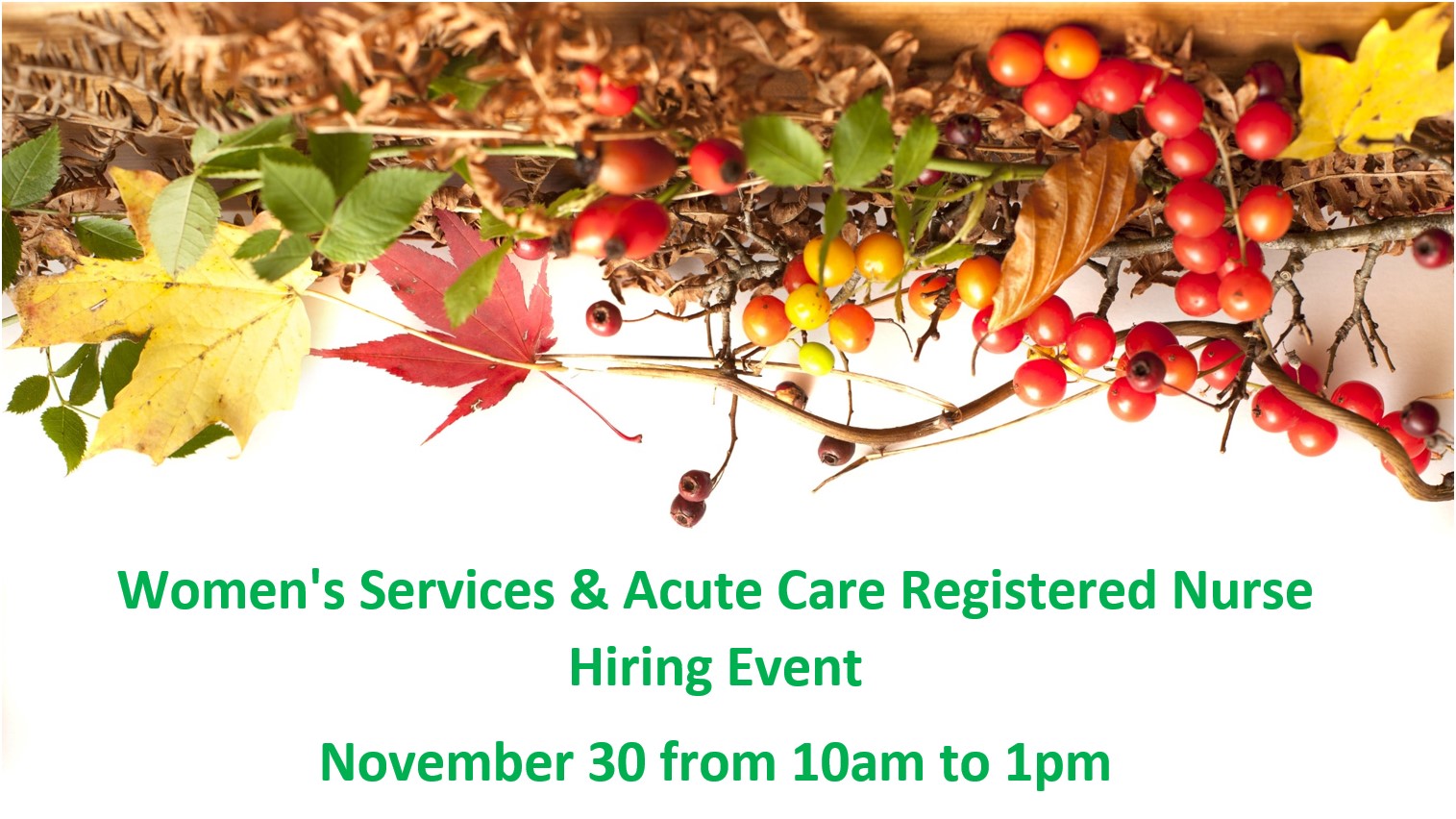 Leaf it to us to grow your career at St. Mary's Medical Center!
Choosing where to apply for a job is no small decision. We think St. Mary's Medical Center is a terrific place to further your career and use your talents to help the community.
St. Mary's Medical Center allows you to be part of a healthcare system that uses its expertise to better the community and offer individuals opportunities for growth. And since we're part of Tenet Healthcare, the chance to shape your career extends nationwide. You have many opportunities to choose from, so make sure you find the one that allows you room for growth.
Join us for our upcoming hiring event on November 30 from 10am to 1pm where you will have the opportunity to speak with our hiring leaders and learn what makes us a Community Built On Care.
Up to $15,000 sign-on bonus available!
Positions Featured:
Registered Nurse OB
Registered Nurse L&D
Registered Nurse Acute Care
RN Assistant Nurse Manager
Date: November 30 from 10am to 1pm
Location:
St. Mary's Medical Center
901 45th St, West Palm Beach, FL 33407
Apply now to confirm your attendance! We cannot wait to meet you!
St. Mary's Medical Center
Address:

901 45th Street, West Palm Beach, FL 33407