"She is Your Finest"
Natalie Belezzuoli, BSN, RN for Labor and Delivery at Sierra Vista, was recently presented with The DAISY Award for extraordinary nurses. She was nominated by a co-worker who said, "Natalie is your finest, and represents the level of care your institution definitely strives to meet on a day-to-day basis. Thank you for supporting our family with yours.
A previous patient commented on the Facebook post recognizing Natalie's award saying "[She is] definitely deserving [of this award]. My first surrogacy at Sierra Vista with two weeks of hospitalization was made tolerable because of Natalie's caring personality and smile."
Other comments read "Best nurse ever!!" and "I feel blessed to be your co-worker!"
Congratulations, Natalie, on your much deserved recognition!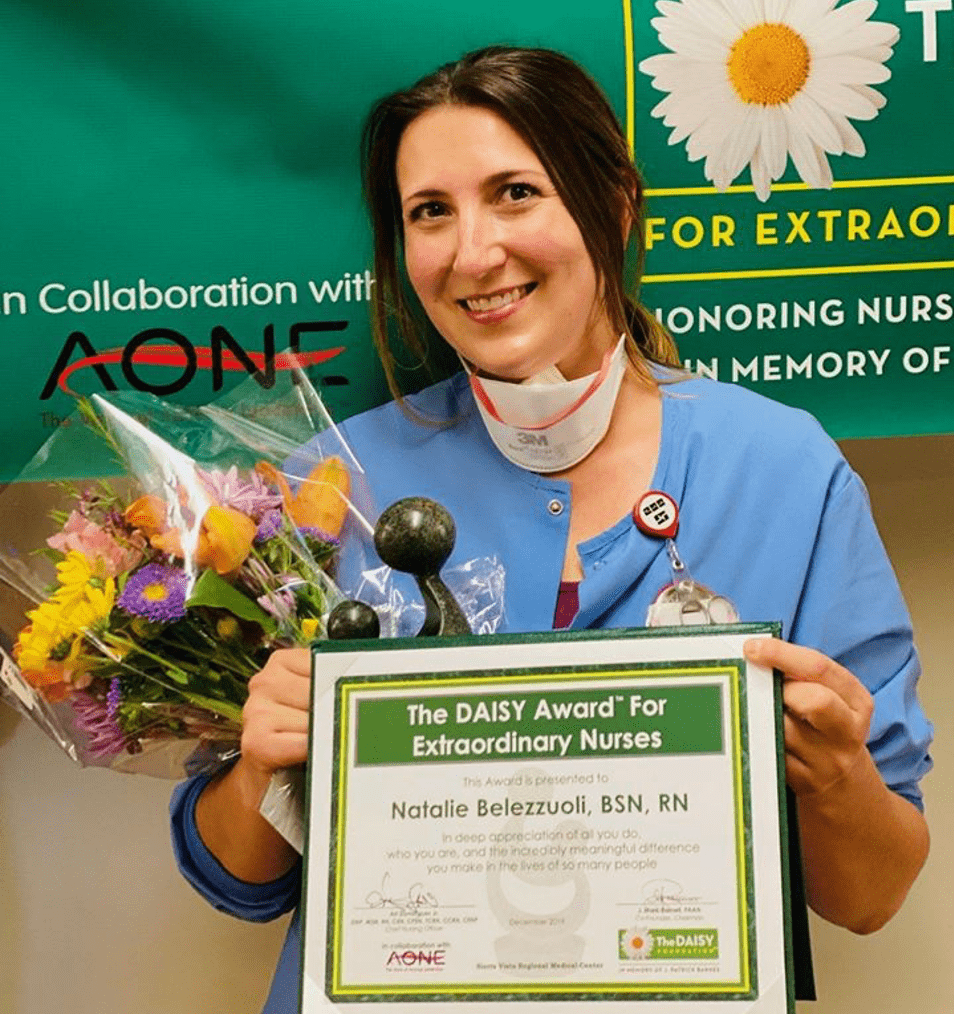 <button type="menu" menu="colors">Colors</button>
<menu type="popup" id="colors">
<menuitem label="Red">
<menuitem label="Blue">
<menuitem label="Green">
</menu>