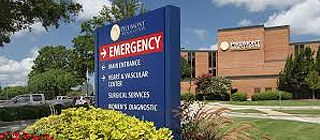 About
Piedmont Medical Center
Piedmont Medical Center is a 288-bed full service hospital in Rock Hill, South Carolina. Since 1983, our staff has been committed to helping members of our community stay healthy and encouraging them to lead an active lifestyle. We provide a wide range of medical care, an extensive network of experienced physicians and nurses, and some of the most innovative technology and equipment available today. We take great pride in ensuring that all patients have access to the highest quality of services.
Our Mission: To deliver exceptional healthcare to every person we have the privilege to serve.
Our Vision: To be your premier healthcare system.