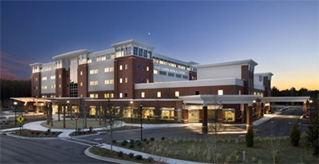 High standards with a touch of
Southern charm
Our hospital delivers the kind of care that would make a Southern mother proud. We believe that patients are more than their medical problem, and they deserve to be treated as such. You can expect that the doctors, nurses and staff members at our hospital will deliver expert medical advice accompanied by a warm smile. You'll be glad you visited East Cooper. That's our guarantee.
Remembering the old, ushering in the new
Over the past few decades, we've undergone many changes, including moving to a new state-of-the-art hospital facility. But one thing has remained the same: our quality care.